Course NTC
Cisco Authorized Training
System & Network Foundation
CompTIA
EC-Council Security
Additional IT Security
CCC Cloud Computing
Big Data
SDN Certification
Project Management Training
PRINCE2®
AGILE
DevOps
ITIL®
COBIT
ISO Training (IRCA Auditor)
Certified Data Center (EPI)
Certified IT Training (EPI)
Lean IT (LITA)
CISSP
ISACA Certification
Sourcing Governance Foundation
Business Simulation Game
Programming & Software Development
Professional Skill
CMMI Framework
SDI Certification
Linux
VMware
Python
IoT
Citrix
Fortinet
Data Mining
Finance
English for Business
Microsoft Office
Human Resource Training
Customized Training
NTC's Event
CompTIA Security+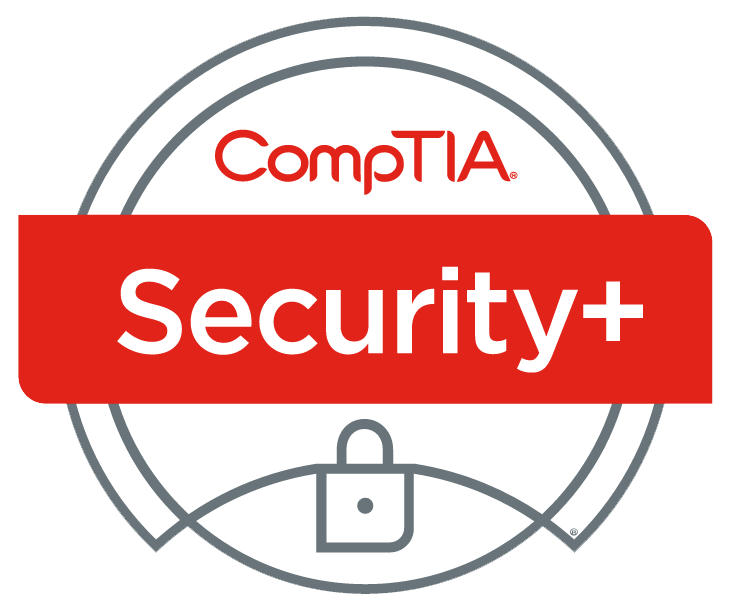 Duration 5 Days
Course Overview
The CompTIA Security+ Certification is the primary course you will need to take if your job responsibilities include securing network services, network devices, and network traffic. It is also the main course you will take to prepare for the CompTIA Security+ examination. In this course, you will build on your knowledge and professional experience with computer hardware, operating systems, and networks as you acquire the specific skills required to implement basic security services on any type of computer network.
Course Outline
Security Fundamentals

Security Concepts

Threats

Network Vulnerabilities

Network Security

Assessment Tools and Techniques

Secure Network Design

Security Appliances and Applications

Network Application Security

Internet Security

Cryptography

Public Key Infrastructure

Securing Web Services

Access Control

Authentication

Authorization

Operating System Security

Remote Access Security

Wireless Access Security

Organizational Security

Site Security

Disaster Recovery and Business Continuity

Incident Response and Forensics

Operational Security

Next Generation Networks

Security+ EXAM Guide
Target Audience
IT professional who has networking and administrative skills in Windows-based TCP/IP networks and familiarity with other operating systems, such as NetWare, Macintosh, UNIX/Linux, and OS/2, who wants to: further a career in Information Technology by acquiring a foundational knowledge of security topics; prepare for the CompTIA Security+ examination; or use Security+ as the foundation for advanced security certifications or career roles..
Prerequisites
Basic Windows skills and fundamental understanding of computer and networking concepts are required. CompTIA A+ and Network+ certifications, or equivalent knowledge, and six to nine months experience in networking, including experience configuring and managing TCP/IP, are strongly recommended Additional introductory courses or work experience in application development and programming or in network and operating system administration for any software platform or system are helpful but not required.